How Business Relates to Every Profession - Chapter 1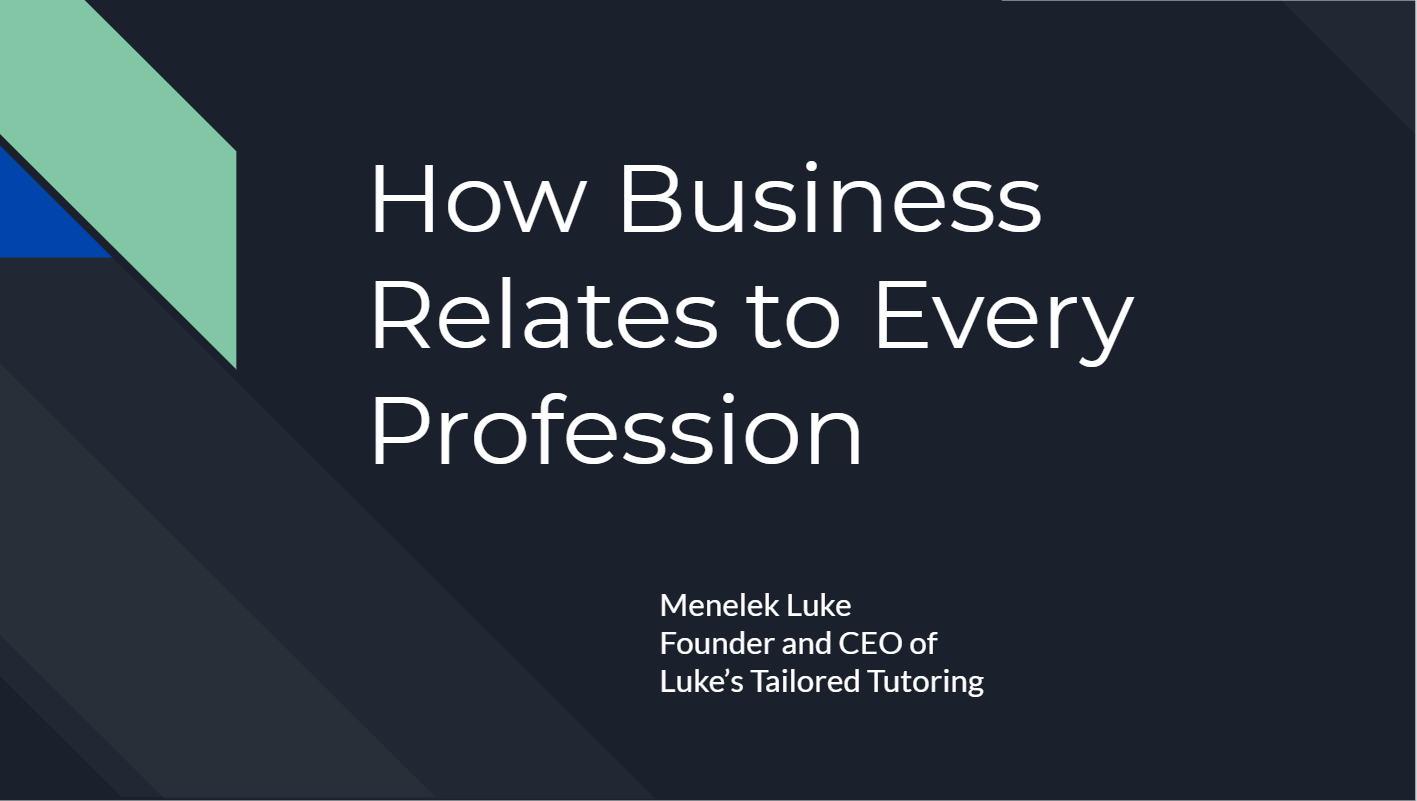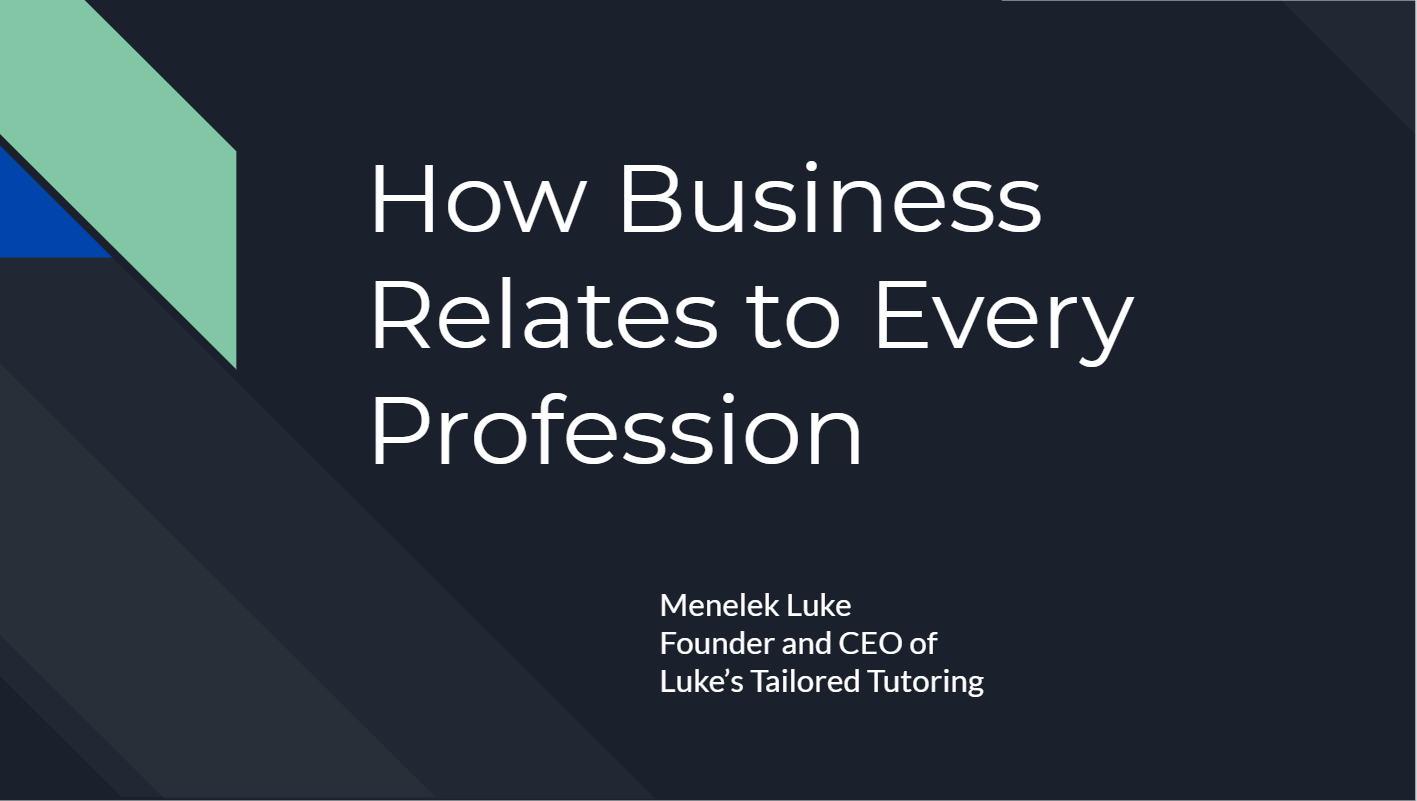 How Business Relates to Every Profession - Chapter 1
This is an overview of how to start your business.
No numbers are involved in this text.
Take your idea, run it through this presentation, find your weaknesses and build on your strengths.
This document is made to start your idea. When Chapter 2 is released it will include a detailed business plan that you would present to banks and investors.
Chapter 2 will be overwhelming without a preface so it is recommended to start with Chapter 1.
The main purpose of this document is to run your idea through 15 slides of practicality based on what I have accomplish in my 7 years of running a professional educational service. If your idea can make all 15 slides than chapter 2 will be much easier.

Please contact us if you require assistance processing your idea in chapter 1 at <menelek@lukestutoring.com>. We have online sessions if required to help you through learning curves.
"Education Tailored for Success!"